I suffer from this problem from the very beginning, but I don't get it. It doesn't seem too complicated to implement, in fact nethserver makes it very easy. But I still get this error of records not matching.


Allthough I just copied from here: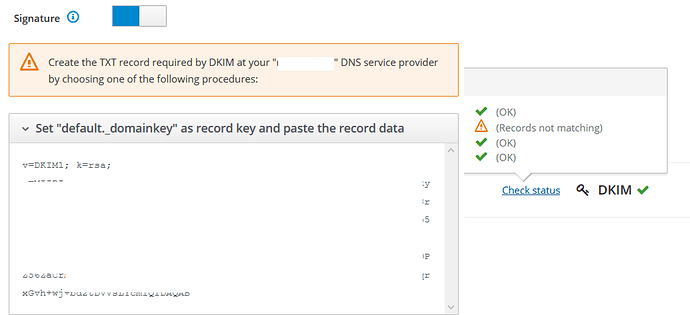 And created the corresponding txt record in dns editor of registar
What additional infos could I provide to help find the source of this error and eliminate it?