NethServer Version: NethServer release 7.3.1611 (Final)
Hi there,
I'm struggling to get a second NS server to join our first NS server configured as "Active Directory local accounts provider". In my view the documentation is not really clear : should I use the "Join remote AD" method or the "remote LDAP" method ?
After failing to get the first method to work I tried to connect using remote LDAP and it worked, at least it looks so : no error messages with that configuration :
AD provider side :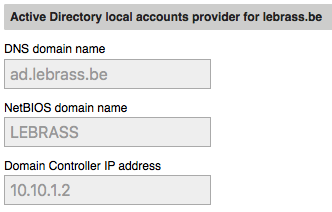 "Client" side :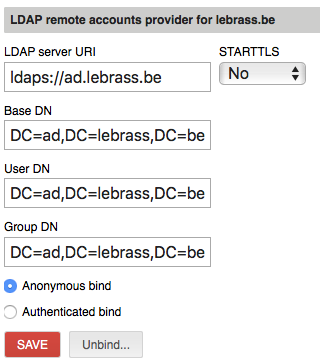 Now I want my user to be able to log onto the Nextcloud instance hosted on that NS, but it doesn't work. Basically it can't connect to the LDAP server (""app":"user_ldap","message":"No LDAP Connection to server")
Could someone help me with this ?
Thanks
Matthieu