Trying to use the new Cockpit UI to fix the "Green interface can't be DHCP" issue and it doesn't seem to work: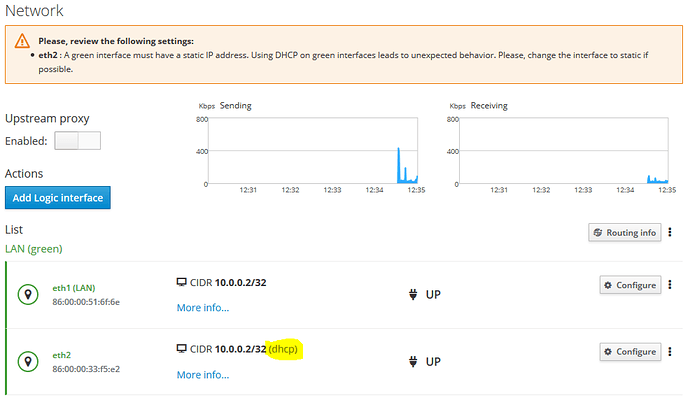 So I go to configure, change it to static, and get this message:
Validation failed: IP address can't be the network or broadcast address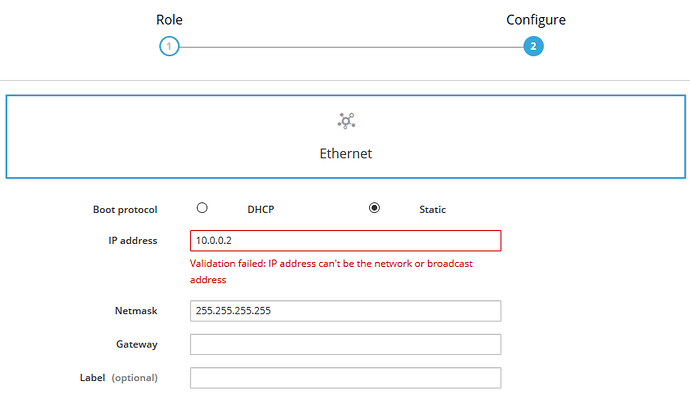 It's not very clear what the issue is or how to resolve it. When I went to the legacy interface I was able to change it to static.
However, I notice that now whenever I make a network change (like changing a GREEN interface to RED, changing the type from DHCP to Static) all the network interfaces go down, according to ip a. I have to reboot the server, and then things come back up with the changes set correctly. Are these related?