WIP, still works to make happen
works : {
"translations":"done",
"validations":"done",
"domains page":"done",
"settings":"done",
"about":"done",
"logs":"done"
}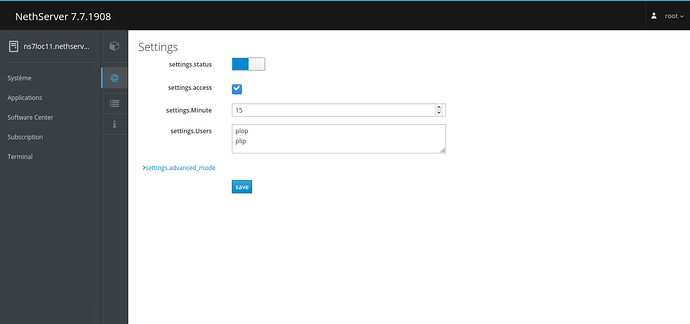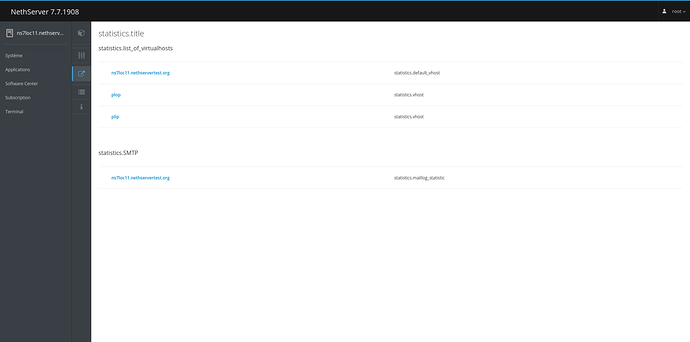 I would like some inputs relative to the cockpit menu
yum install http://mirror.de-labrusse.fr/NethDev/awstats/nethserver-awstats-1.0.1-1.ns7.sdl.noarch.rpm
thank in advance
Hi stephdl,
happy new year for you and your family.
I installed it. It looks good to me.
Regards…
Uwe
Thank you @Stephdl, installed and working without issue.
installed on aarch64, and all seems to work. i'm not a heavy user of awstat, but all the config i need (and more) are present in the menu
tnx
some notes:
i had to add "localhost" to SkipHost (due to some traffic generatetd by zabbix http agent template), maybe it would be useful to be able to populate SkipHost from the gui (?)
on aarch64 the pdf report is not correctly generated (in log: "t1asm: warning: no charstrings found in input file"), it seems related to htmldoc package only on aarch64 (ith works on armhfp), i rebuilded the new version from epel (1.8.28-6) and now also pdf are ok.
tnx
tk, maybe it makes sense to add localhosts as default
[root@ns7loc9 ~]# grep -srni 'skiphost' /etc/
/etc/awstats/awstats.plop.vhost.conf:470:SkipHosts="127.0.0.1"
127.0.0.1 is not enough, I saw it is set per default ?
Good Morning, i have installed awstats this morning, at installation everything went well but i did not see an entry for the configuration. not in the old servermanager and also not in the cockpit ui. is there something i miss?
Did you install nethserver-awstats ?
yes, from this threat here.
What are the version please, normally except for testing, all versions must be installed from my repo, check the wiki
yum install http://mirror.de-labrusse.fr/NethDev/awstats/nethserver-awstats-1.0.1-1.ns7.sdl.noarch.rpm this one
Check the wiki and install from my repo please