Sometimes, when backup fails, can be helpful for Sysadmin to check backup destination.
What do you think about adding "Check destination" into backup data menu like this?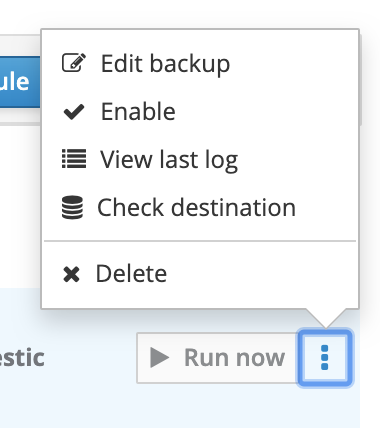 If destination is reachable it will returns:

else: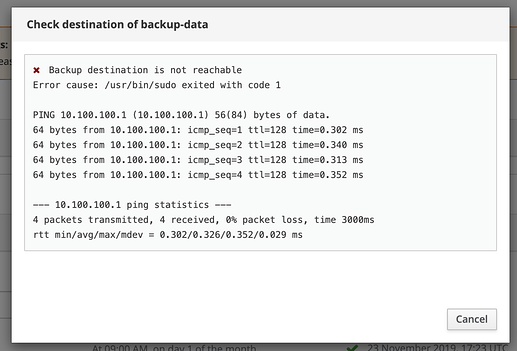 If fails, it also return a ping to destination to check if it a credentials problem or a network problem.
What do you think?