NethServer Version: 7.5
Module: dhcp, proxy, proxy-filter
Hi,
currently I try to make my network to collect proxy information by autoconfig. In short word: I do not manage got get if operative.
However, neither, IE, firefox, system or any other seems to recognize wpad.dat.
Facts:
Conclusion:
Nethserver side seems to be correct
Firefox Config seems to be correct: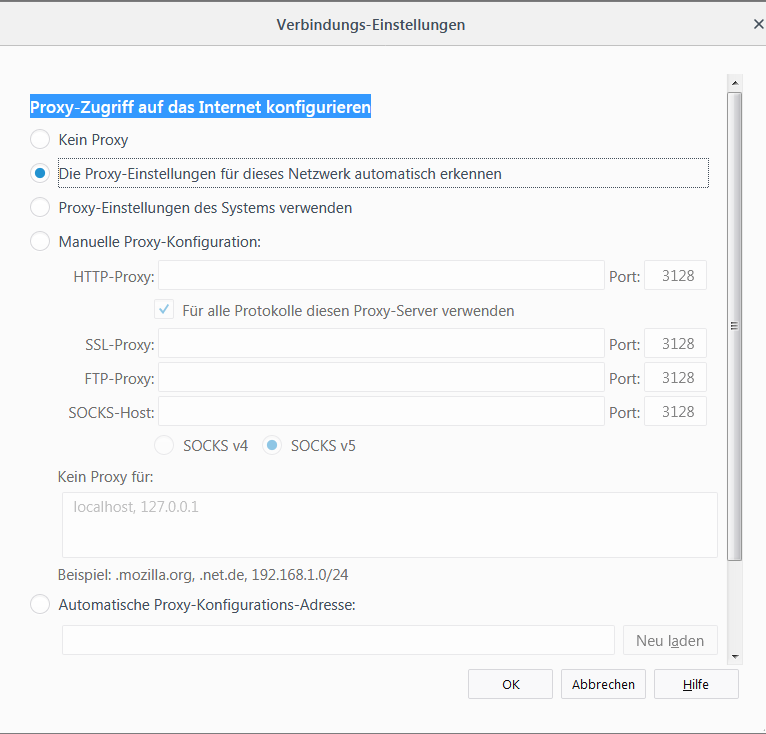 Strange:


I would expect that the mime type is handled differently according to:
application/x-ns-proxy-autoconfig
Questions:
I am used to /etc/apache2/httpd.conf, where is the corresponding file in nethserver to check if the mime type is set correctly. Does anybody by change know how to set up the mime type handling correctly for firefox manually?
Edit:
Is there any option / command to test which proxy a system uses effectively instead of try a web request presumably blocked?
TIA
Thorsten