Good morning, can anyone help me? I set up nethserver on a machine I already have root access normally, but when testing the chat services (chat) ejjaberd I didn't get success, I've already tested several software, such as gajim, pidgin but none of them works, for example when using gajin even with you connection to the server but it asks me for a valid certificate … pidgin can't even connect and create users on the web page. anyone can help.
untranslated message (portuguese)

bom dia, alguem pode me ajudar ? configurei nethserver em uma máquina ja tenho acesso root normalmente, porem ao testar os serviços de bate papo (chat) ejjaberd não obtive exito , ja testei varios softwares, como gajim , pidgin mais nenhum deles da certo , por exeplo ao usar o gajin ate consigo conexão com o server porem me pede um certificado valido … já o pidgin nem consigo conexão e nem criar usuários ná pagina web . algume pode ajudar.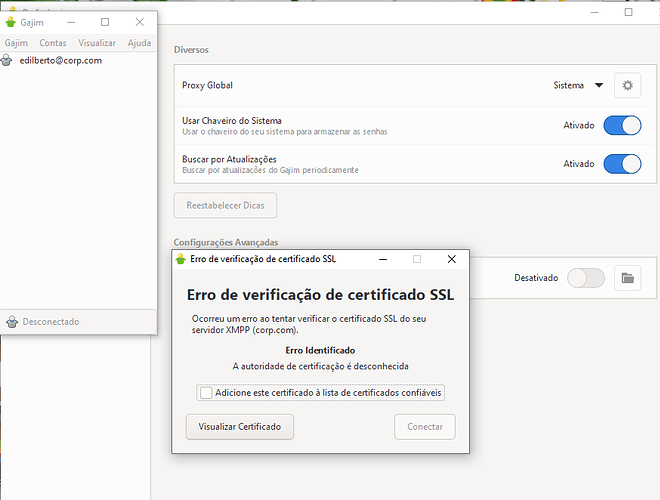 EM ANEXO O ERRO