During the Nethserver installation at the point where the NIC is conifguarted in the Windows are pre defined values for the IP address and the gateway.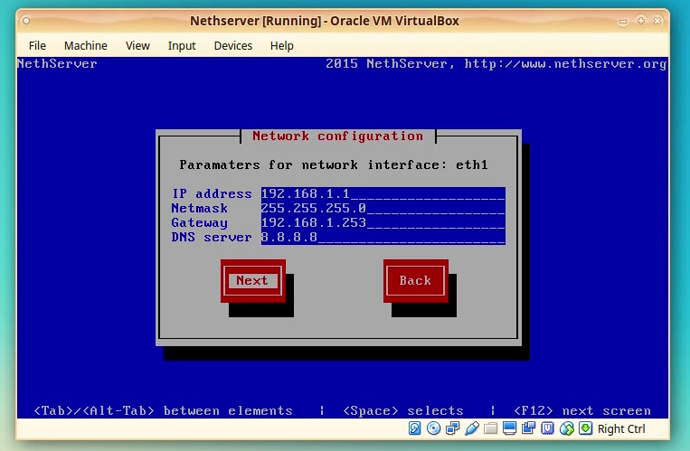 As you can see NIC has 192.168.1.1 and the gateway 192.168.1.253. I suppose the modem will have 192.168.1.0. With this setup I can't get an internet access as
@Ctek
posted as well.
In a simple network with a modem to the internet and your server connected with them the modem will be likely the gateway as well. I propose a more common IP address for the gateway or/and some help info.