As you may already know our @dev_team has done a lot of effort on NethServer 7, now it's time to test their work!
They worked specifically on
upgrade from 6 to 7
account providers refactor
enhancements to the DC provider
other improvements: multi-wan, backup, webfilter…
Having a lot of new features and improvements not tested and not releasable is a very big pity!
NethServerians is your chance to give back and help the family!
This is the list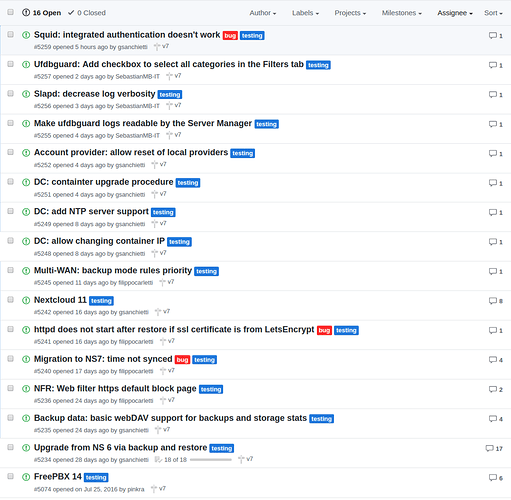 Testing a package is quite easy, take a look at this guide by @dz00te

You need to
install a testing environment
pick up an issue
reply to this topic
and make your contribution
Come on…
@quality_team @ibojilov @ambassadors_group @jgjimenezs @greavette @Hunv @asl @AbsyntH @EddieA @laframba @hucky @tarkal @dpapa @Jclendineng @FixitFelix @wbilger @PCXLan.es @P4T @transocean @jlibster @hazell20