Yesterday I was chatting with @filippo_carletti about the builtin block policy on port 25, developed here as a SME-server legacy rule
http://dev.nethserver.org/issues/2894
It's a builtin firewall rule enforced by gateways if the mail-filter package is installed.
Our proposal is to not enforce the builtin rule on new mail2 installations, based on the rspamd software.
For existing installations based on amavisd, the mail2-upgrade procedure can migrate the firewall rule to a "visible" state, under Firewall rules page, like any other firewall rule.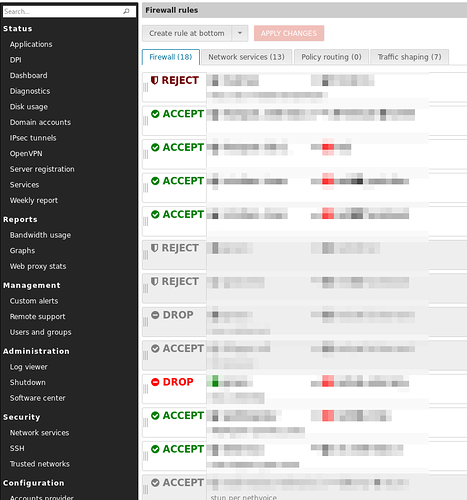 ---
See also /cc @rasi @transocean @pike @planet_jeroen