Hello,
After creating hosts, host groups and CIDR subnets.
When I go in the Firewall Rules to create all the rules,
After clicking on create new rule, when selecting the source, I don't have all the object, only 10 on 28.
So, I use the search field, but on the search result, all still "grey" and I can't select nothing…
It's a bug, isn't it?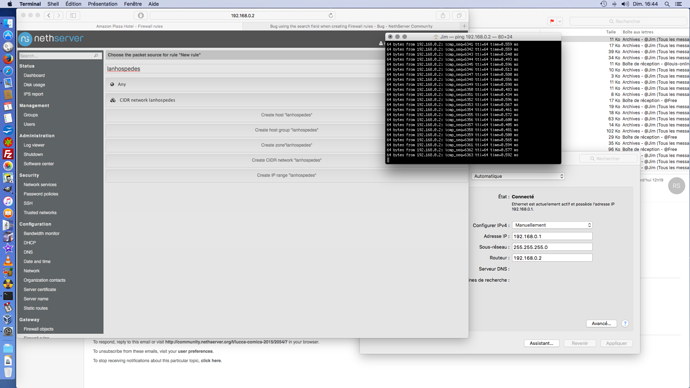 Even click on the button "page precedent", the precedent page still "grey"… I must reload the page to return as normal…