Hi,
I just discover a little problem with DokuWiki.
I don't know how to fix it, perhaps someone else will able to fix it.
In the browser, go in our howtos page
http://wiki.nethserver.org/doku.php?id=howto_s
Normally, you will see something like this: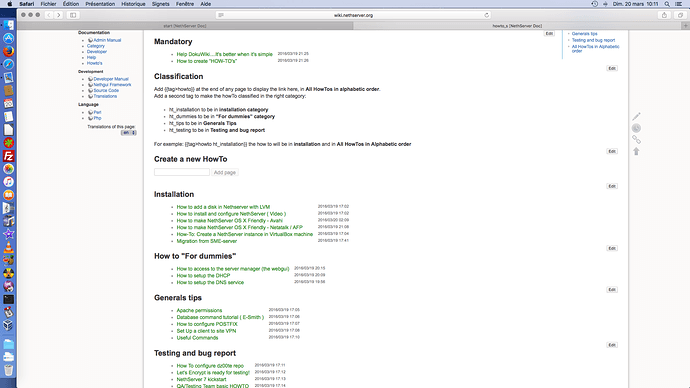 Behind "Create a new How To", there's a field to create the name of the new page…
In an iPad, it's different: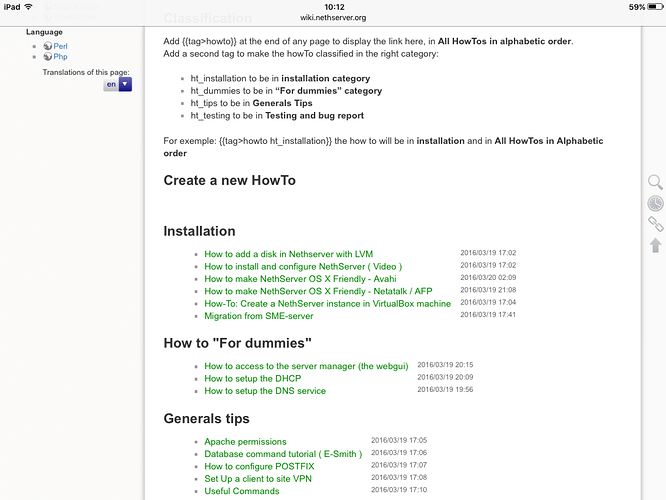 There's no field to create the new page !!!
Obs: Discussion is a great tool, I start digit the massage on the Mac for the printscreen, and end the message on the ipad for the other printscreen