I added a DMZ zone and started doing some testing. The transparent proxy does not function in the DMZ zone and (for good reason) the DMZ zone does not have access to the wpad.dat file. Really, why would anyone need a web proxy in their DMZ zone? The following screenshots should show what I experienced:
I can ping out, transparent http proxy is enabled, but I cannot browse: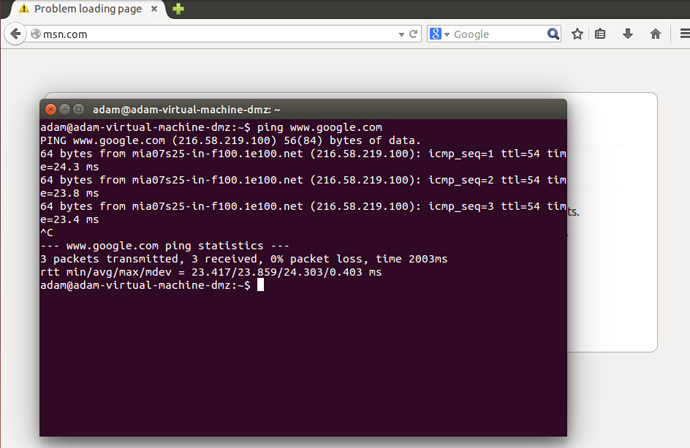 No access to wpad.dat on orange or green IP: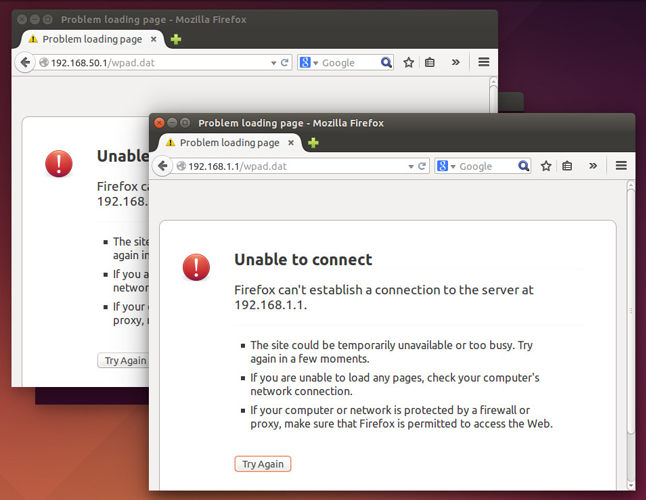 I didn't even test manually configuring proxy settings. But after unchecking the block http & https ports check-box, everything started working in the dmz zone. I think the best fix would be to have the "Block HTTP and HTTPS ports" checkbox not apply to the DMZ zone.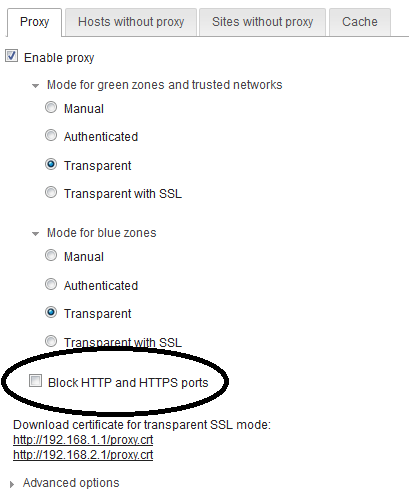 Is there a reason it applies to the DMZ zone that I'm not thinking of?