Hoy les escribo en mi idioma por tan importante ocasión, Hemos recibido un galardón por BID Group One.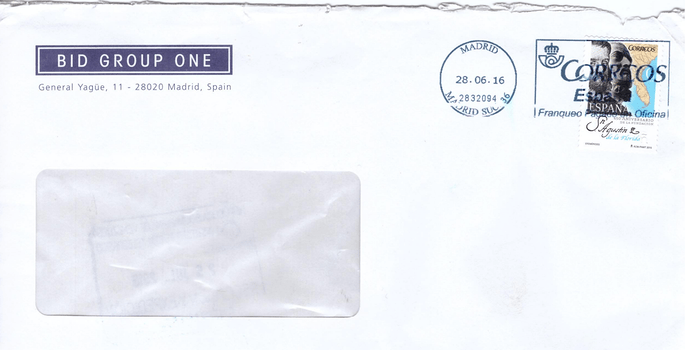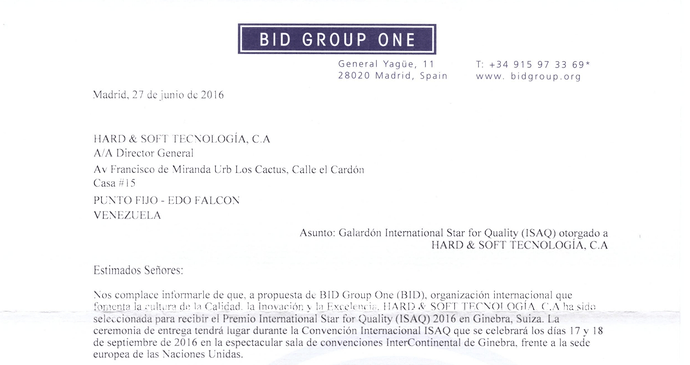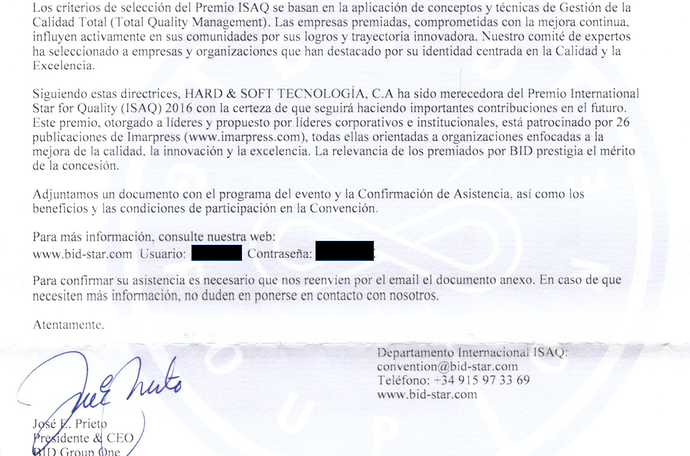 Saludos.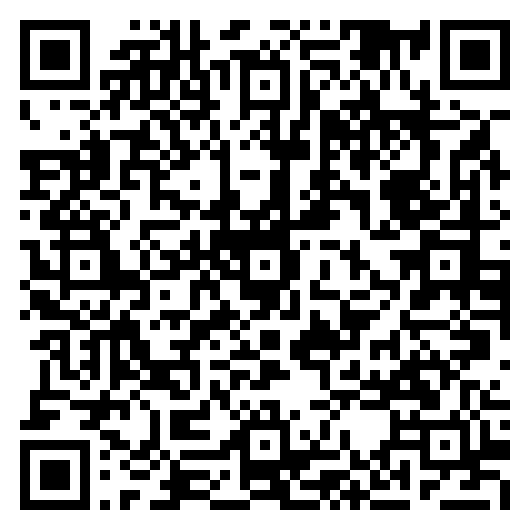 In NethServer and in Venezuela we are proud of your family. Your great team
Warning: The contents of QR is only translatable into: Spanish Venezuelan
Blessings
Short question for non-spanish-speaking people:
Whats the document about?

@jgjimenezs, congratulations for the International Star of Quality (ISAQ) award!

as per BID Group One (BID) proposal, an international organization fomenting culture of Quality, Innovation and Excellence, HARD & SOFT TECNOLOGÍA C.A has been selected to receive the International Star of Quality (ISAQ ) 2016 Prize in Geneva, Switzerland. The ceremony will take place during the ISAQ International Convention to be held on 17th and 18th of September 2016 in the spectacular Inter Continental convention hail of Geneve, in front of the European headquarters for the United Nations.
The selection criteria for the ISAQ award are based on the application of concepts and techniques of Total Quality Management. The awarded companies, committed to continuous improvement, actively influence their communities for their achievements and innovative path. Our committee of experts has selected companies and organizations that have outstanding identity focused on Quality and Excellence.
Following these guidelines, HARD & SOFT TECNOLOGÍA C.A has been awarded the International Star of Quality (ISAQ) 2016 prize with the certainty that will continue to make important contributions in the future.
This award, given to leaders and proposed by corporate and institutional leaders, is sponsored by 26 Imarpress publications (www.imarpress.com), all of them aimed at organizations focused on improving the quality, innovation and excellence. The relevance of the awarded by BID honors the merited award.
Awesome news! Did you achieve that with NethServer in your bow?

@jgjimenez, how was it, did it go well?
Hi @dnutan Unfortunately I could not attend the event, had no foreign exchange to make the trip.