Hi you all out there,
I'm a complete newbie regarding NethServer.
I run NetServer 7.3.
Currently I have a modem / router IP address 192.168.178.1
Behind the router is my pfSense firewall LAN address 192.168.1.1
The is my standard gateway.
I have configured my server with a fixed green IP address of 192.168.1.10, standard gateway 192.168.1.1,
DNS 192.168.1.1
But I want to get rid of the pfSense firewall.
Question is how to configure NethServer as a gateway.
I have had a previous installation but I suppose that it was wrongly gonfigured since I got a lot of warnings / blocks of my Windows Norton firewall.
What I did, and probably messed up, is changing the firewall rules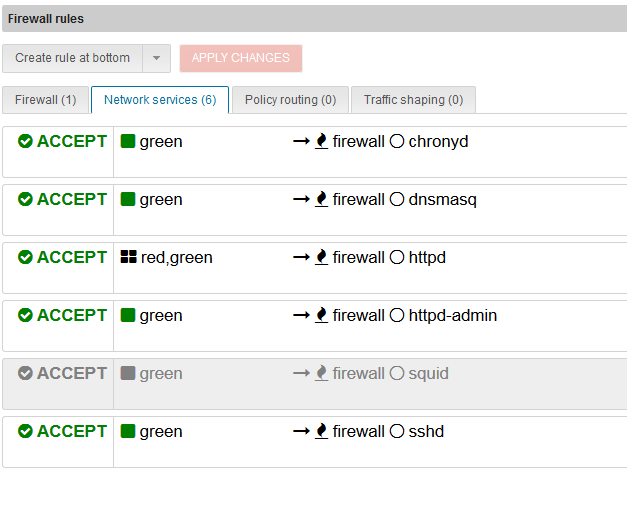 When I configure my Windows 7 PC with a standard gateway of 192.168.1.10 (my server's IP address) and DNS of 192.168.1.10 it shows that I have an Internet connection.
However when I browse at say www.google.nl the connection times out.
I have probably done something very stupid

But on this forum it states that you don't have to be afraid of asking "stupid" quiestions.
Can anyone help or advice?
Thanks in advance,
Vitronix