NethServer Version: NethServer release 7.6.1810 (final)
Module: Backup data
Hi everyone,
I don't be able to backup my data.
This is my configuration: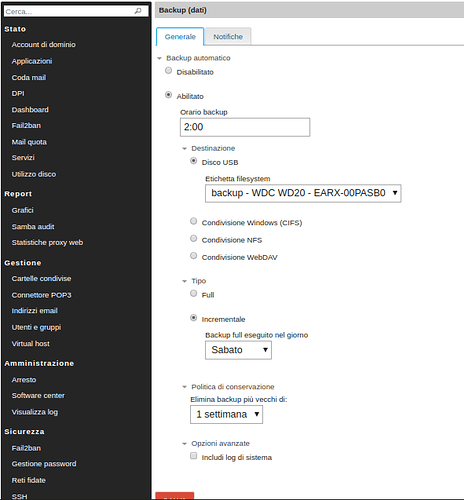 This is the log:
Backup: backup-data
Backup started at 2019-08-27 02:00:01
Pre backup scripts status: SUCCESS
Giving up after 1 attempts. OSError:
Duplicity backup failed
Action 'backup-data-duplicity backup-data': FAIL
Backup status: FAIL
I tried to format my hard disk and delete the duplicity cache but the same problem.
Please help me.