Hi,
I am testing NethServer V 7.9.2009.
I have installed the Email app, and cannot get the Mailboxes screen to load.
Here in the log file error when clicking on the "MailBoxes" button menu:
cockpit-bridge: malformed JSON string, neither array, object, number, string or atom, at character offset 0 (before "(end of string)") at /usr/libexec/nethserver/api/nethserver-mail/mailbox/read line 143.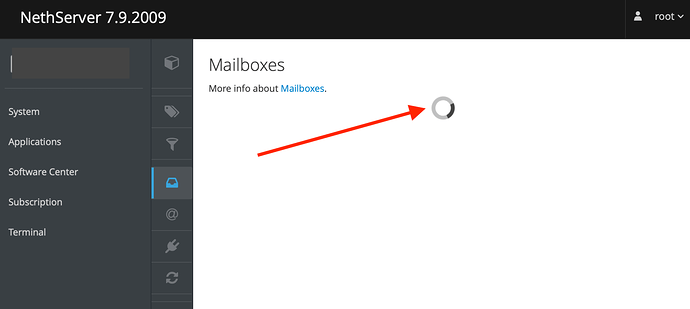 Any suggestions please ?