Hi Forum,
this is not a question related to Nethserver it is more related to Amazon S3. I want to give the backup a try on S3. However the Setup on the Amazon End looks more complicated than I expected. I am not sure if I set up S3 correctly:
I created a bucket
I created an access and secret key, Nethserver seems to be hapyy: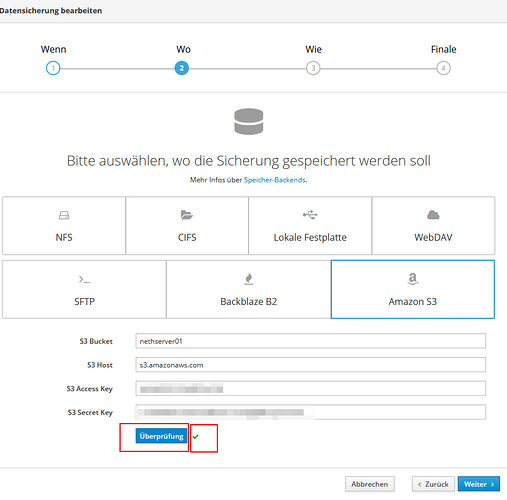 Has somebody an S3 backup up and running for Nethserver? If so, can you provide some screenshots of how to setup the S3 side correctly?
TIA
Thorsten