NethServer Version: 7.9
Module: Network
Hi,
My (Neth)Server, Mini-PC without the possibility of expansion of a plug-in Networkcard., has 2 network ports.
1x red for WAN and 1x green for Lan.
Now I tried to activate another card via USB.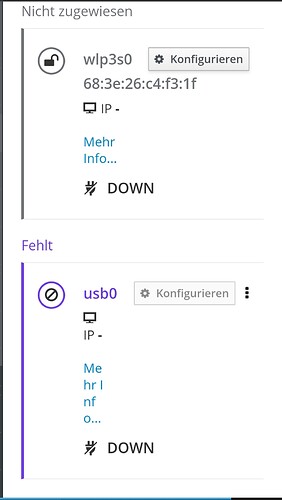 The device is recognized, but as soon as it is configured, all network ports are switched off.
Even the command ifup enpxs0 does not work anymore.
Only the WAN port remains active.
My question now is, is USB networking not supported here by CentOS?
I need a third port for an access point.
Nicky