NethServer Version: NS7
Module: Samba4 Account provider
Good day.
I have been working with NethServer 7 for a while, and today I restarted the server, but in the [users and groups] option, the following screen appears: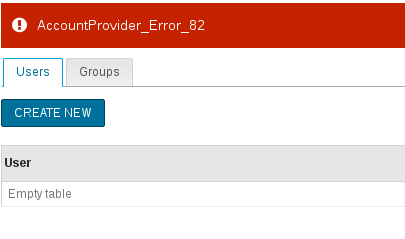 Also with this command, its output:
/usr/libexec/nethserver/list-users

(82) GSSAPI Error (init): Unspecified GSS failure. Minor code may provide more information
Ticket not yet valid
Why is this message presented?
Thank you very much.