Hi,
As you know, I'm a fervent supporter to make things easy, to me, it's the better way to attract more user, with more users undoubtly we will have more contributors, with more contributors…
So, I was looking the Yunohost project site, and I see a good thing, a good idea, what I think is a good way to proceed.
I saw this,a contributor documemtation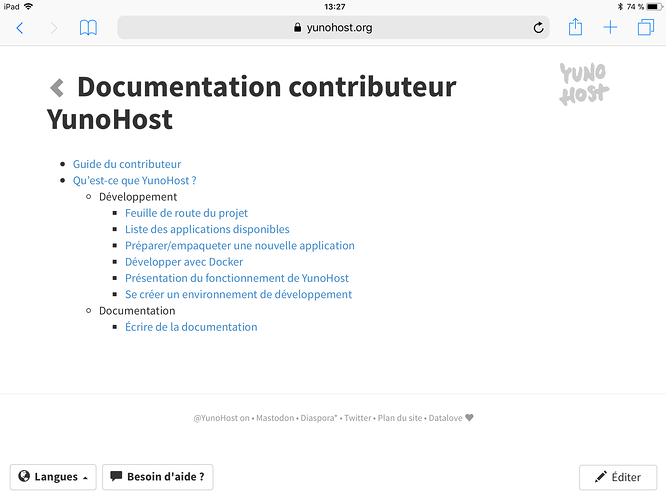 To resume, translate:
.There's a contributor guide
.A short Yunohost presentation
Development
. The project timeline.
. The list of available application
. How to make a module paquage, or application paquage
. How to develope with Docker
. How this one work with Yunohost
.How to made your development environment.
*Documentation
.How to write the related documentation
What do you think about such approach?
Do you think it's a good idea to try to make such idea for us?