NethServer Version: 7
Module: Firewall
Hi i found problem. With visibility sub networks with red interface.
But at first small scheme in attachment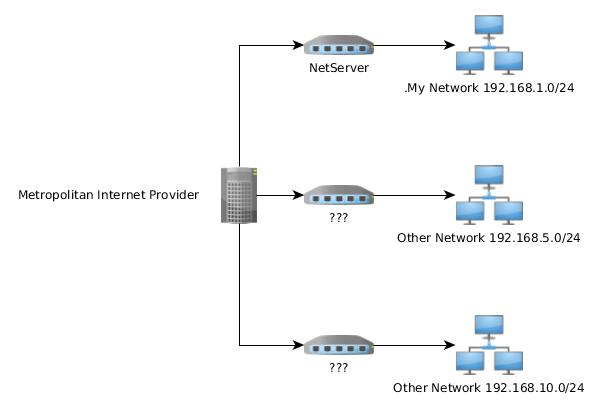 On neth server i have static public IP. I don't know what have another MIP customers. And what have MIP implements.
But situation look that if i make scan all sub networks in my subnet i see another sub networks with hosts (netscan) my MIP not only behind NethServer on green interface.
I have configured only 192.168.1.0/24 and VLAN 192.168.11.0/24 on one interface but i see hosts with 192.168.5… etc. Which look like private from another sub network another company !
And :
I should raport this to my MIP. In my opinion this unacceptable for Internet Provider.
Netserver should accept Private Address Poll on RED interface ? I think this should block all traffic with Private Address Poll. Exception VPN.
Please give directions and possibly the way to proceed
Best Regards