NethServer Version: 7.4-1708
Module: NSDC
Hi guys, first of all I want to apologize for beeing absent since some time, but real life and personal issues are shaking me this days. But I'm still working with and on Nethserver and I promise to come back!
My Probem:
I want to upgrade an existing NS6 to NS7 via rsync-method.
During upgrade to active directory the task stop at 50% with "activate services" .
journalctl -M nsdc shows the following: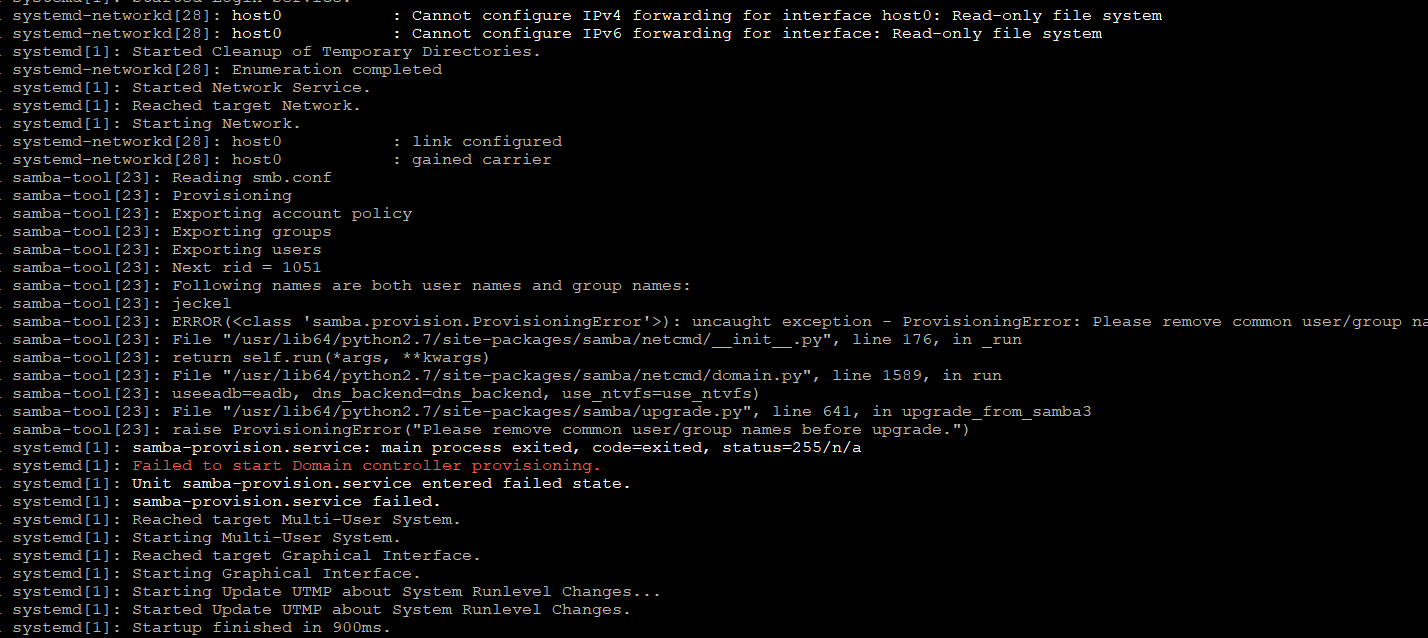 If I read this correctly, this setup has a user and a group with the same name and that's the problem.
How can I delete the specific group before provisioning? On the source machine I cant find this group.
Did I do the mistake as I choosed the domain "jeckel.local" and a user called "jeckel"?
Can anyone please help me?
TIA Ralf