NethServer release 7.9.2009 (final)
rspamd:
Recently I got spam message to our mail server (which is Thai Language) then I try to paste message to raw message box and
select "Scan message"


Scan Result show REJECT as I expect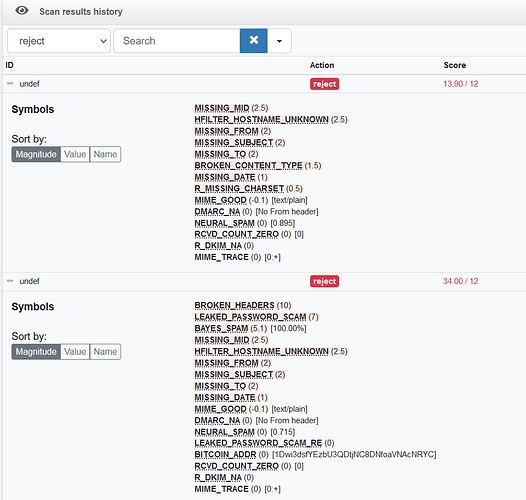 Then I select Upload SPAM (Seems success uploaded) and send message to my Spam checker mail account. I open by round cube but seem my upload message were become garbage as show.


But after a few days there are same Spam content show again in mail server

Then I'm now not sure my above message are correct way to training Rspamd or not?