NethServer Version: 6.8
Module: sogo2.3.10
Good evening;
Mailcontimgent: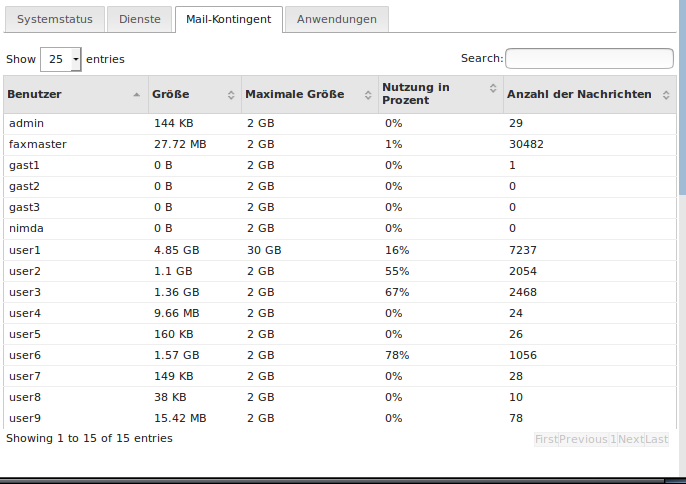 If I start sogo-webfrontend it needs
~3 s to show input
~ 7s to show sent
~ 3s to show trash
~ 7s to show sent (again)
~ 10s to show email
This times I found inside the local LAN (1GBit-Switch and cable are OK).
Mailserver needs between 50…60% RAM and have 2 SSD (mirror) ,CPU 2x3GHz , DNS is OK
Is there anything I can do to perform faster ?
How can I delete user faxmaster (don't need faxserver) ??
Thank you for every idea !