Hi,
Does anyone else remarked that the performances of a nethserver instance was severely impacted by NS 7.6 release ?
I was investigating today and it seems related to MySQL and Nextcloud. The system stays all the time under load with any real change in the way the server is used.
Here is a screen cap of the server load :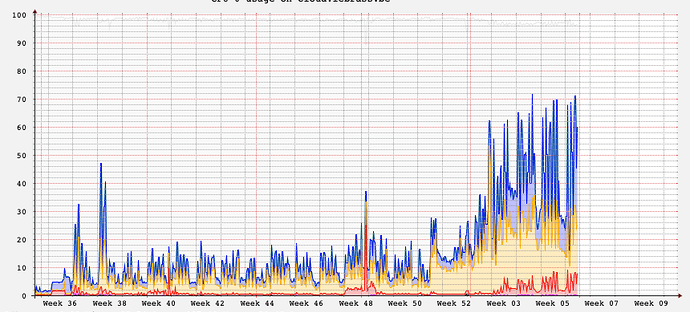 You see that the load suddenly augmented on Week 50 (when I upgraded to 7.6), and that when the users are coming back from holidays around week 02 the server beings to struggle to keep in pace.
The main load is nextcloud (10 users), and besides this there is only the mail and webmaill server.
The main CPU load is share by php-fm and mysql. There is some continuous disk activity too.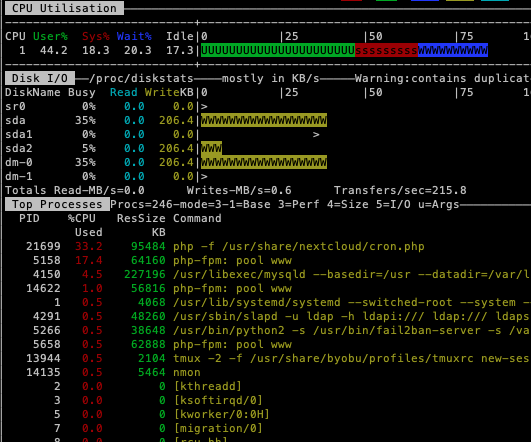 Stopping Apache stops almost all CPU & Disk activity.
Any comment / help / pointers ?
Thanks folks
Matthieu