Real sysadmin t-shirts are black!
Black is dark ! I want white one! How to buy ?
I agree… never saw a sysadm wearing a white t-shirt…
yeah and all sysadmins have a big lovely heart in their tees
I'm trying to change the color

on one black and one grey, medium size for me, thank you my friend for your gift


grey and white for me medium size
How fast will it be done? End of July I am in Germany and I suppose the postage to Germany will be less than to Australia.
I'll go with 1 black and 1 gry size L.
Nice, skyblue with the white heart is better (like the Uruguay Team Tshirt
)

Seems like the sky blue wont success. What about a Black one with the logo,
in green like old ascii terminals?
I guys…
Design personalized t-shirt has become in the last time a passion of mine that I would not have thinked having…

Inspired by @alefattorini, I've thinked to this t-shirt version.
The first is inspired by this comic on xkcd.com/910
We have learned that NethServer installation is very simple… but not ever less question means speed…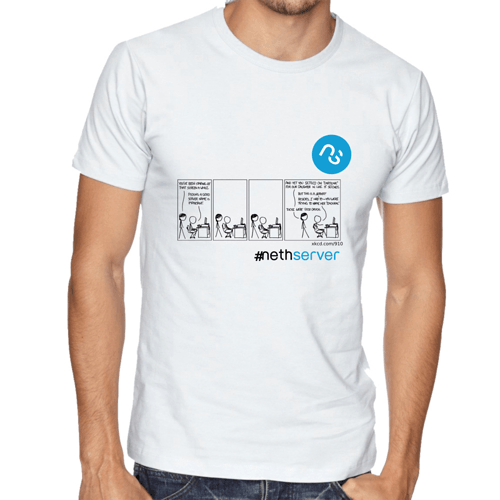 This is inspired by a quote of Colonel "Hannibal" Smith of TV Series A-Team
@nethcman do you know it?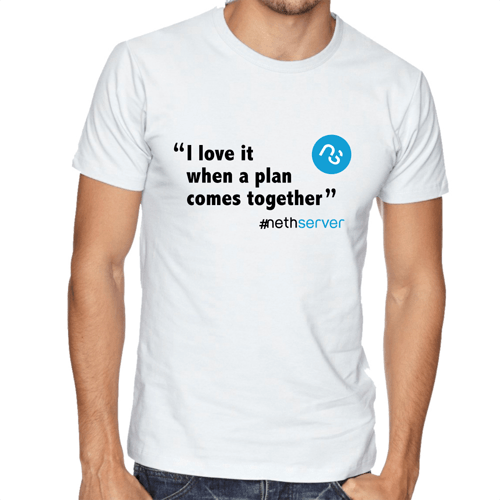 I think is a way to make cool the white version of the tee-shirt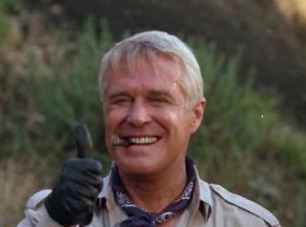 Thanks for your feedback, we will start printing this


You can't buy one you MUST prove your love for NethServer!!

http://community.nethserver.org/uploads/db8506/original/1X/09615a427f8772e7a9a1de7db7ffdf98e35ca69f.jpg
Edit: I'll let you know HOW very soon

BIG Surprise
@alefattorini i LOVE NETHSERVER !!!




Summer goes down

Where are the T-shirts ?