NethServer Version: 7.9.2009
Module: Network, Firewall, IPSec
Hi, I'm having some problems trying to deploy a VPN net2net tunnel using NethServer on a EC2 instance. This is what I did:
Deployed a EC2 centos 7 instance on a public subnet
Installed NethServer
Configured the main network interface as red (WAN)
Configured the firewall to allow VPNs
I did the same on another EC2, different account and network settings, but the tunnel remains down (Not active). I'm quite sure the problem is related to the network configuration, since I'm not really shure how to tell NethServer I'm in a public subnet with a public IP assigned.
Network A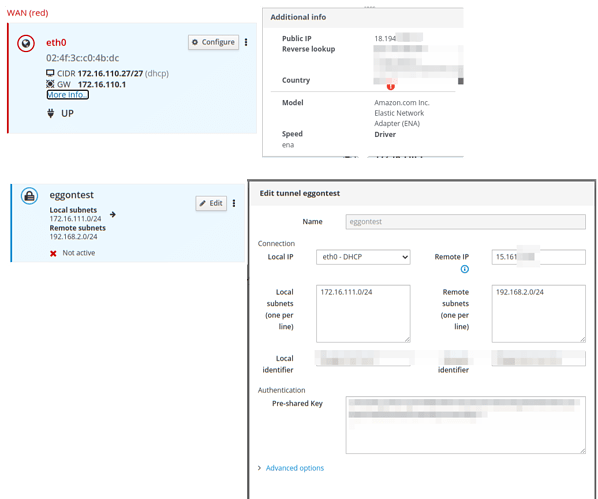 Network B
Same configuration, but reversed.
I opened all the traffic on both the security groups.