diagtools 007, cool!


Works like a charme!! Thank you man. You deserve a gold-

.




core???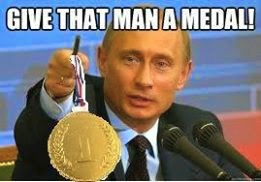 Right here and right now!
@davidep tested it out by himself. Again, great achievement Steph!
The nethserver-diagtools package is now available from nethserver-updates repository!
It will be shipped as a default package, starting from the next ISO release. To install it on 7.3.1611 run
yum update @nethserver-iso

Otherwise run
yum localinstall http://packages.nethserver.org/nethserver/7.3.1611/updates/x86_64/Packages/nethserver-diagtools-1.0.0-1.ns7.noarch.rpm
Excellent!!! Although I can look at the console, but sometimes it's not very convenient.

@ssabbath Did you see this?

WOW! As a default package!!!

Really really good!
Good idea.
I would provide at least an option to select which WAN to test, via the --source option.
Another interesting option is the selection of the test server.
speedtest.py --server=6512 --source=x.x.x.x
where x.x.x.x is the wan ip address.
I'm used to using this tool a lot. Having that on the interface would be super useful!
Thanks again @stephdl for this great tool. I

it.
I used it yesterday to check a new machine in production.
Oh yeah. I agree.
Me too. Besides to checking/troubleshooting I used it as Nagios plugin some time ago to check if WAN is working at good speed.
speedtest.py --server=6512 --source=x.x.x.x
thinking loudly
We just need to test after a red and/or a green interface ???
I'd test the red interface, you should test the green interface only it is the only available network interface (like inside a VPS)
yum install speedtest-cli --enablerepo=epel-testing
speedtest-cli is not available in epel, we can either install it from 'pip' or use the epel-testing version, what would be the most safe way.
I bet for pip, but once installed I know that we might have some issues if we want to switch to the epel version.
thinking loudly, what is the more easy to recall in the drop box, the nic name, or the IP
@xcod speedtest-cli is incorporated now in nethserver-diagtools, you just need to wait the NS7.4, a matter of a little time.
you can speed up it by testing the new iso