Hi, am looking if it is possible to use nethserver as a solution for a small hotel.
the contractor they use when implement the network only configure 2 switches to pass the traffic to the provider router , leaving a nigthmare network, clients, wifi ap and hotel pc in the same network.
actual network (nightmare)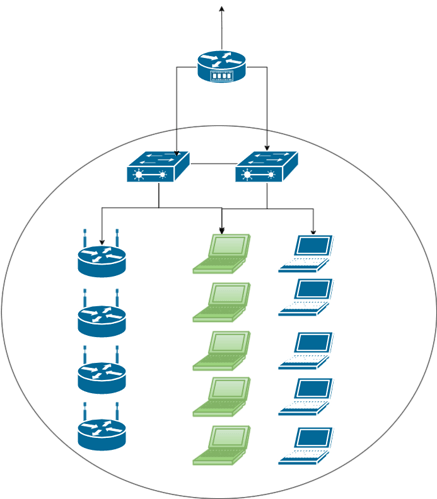 i wanna do a a basic segregation of the network 2 networks, clients and internal for the sake of everything and traffic shapping if it is possible.
for the moment the dont require captive portal for the guest network, anyone have some that can share.
Greatings.