Once again, This Saturday 24th Sep I'm going to attend a summit in Rome (Italy) about Community Leadership and I got a request to hold a talk about my experience with our community. The title of the talk is
Where there's community, there's home
Strategy to keep your community thriving and a culture that makes your members at home.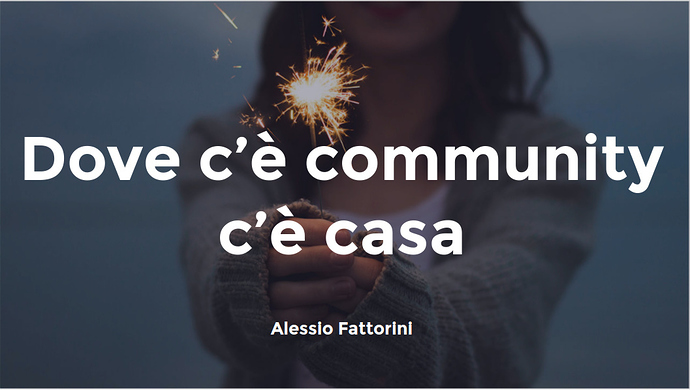 Sadly, It's going to be Italian only but slides are English and I gonna try to take with me the whole NethServer community


http://www.clsxitaly.org/
The Community Leadership Summit has always had a set of key values in place to create the ideal environment for sharing and learning great community best practice. This is that we will always be an open, freely accessible, vendor-neutral event, and each of our sponsors supports and respects these values and contributes to help make the event happen.