NethServer Version: NethServer release 7.7.1908 (final)
Backup and Restore
Hello Team,
I'd like to better understand the Backup/Restore module in Nethserver.
First Question: When I create a new Backup I see what looks like an option that should let me select the type of backup I want:
But when I click on resitc like in the picture I've attached I'm not provided an option to change the type of backup I want to use? Why is there a hand to choose?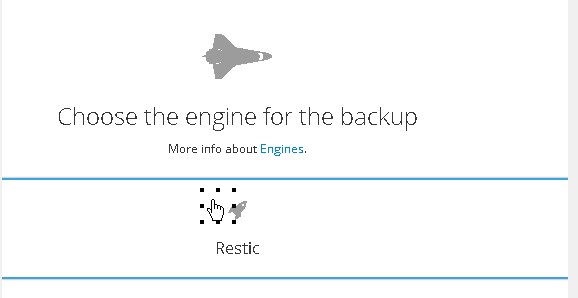 Second question I have is related to the other locations I can choose to be backed up:

This is great! Now I can include locations from my Nethserver and/or shares from other servers. But when I select Restore…what exactly will happen to these Custom Included paths during the restore? Will everything in that Custom Included Path get restored?
Third Question: What I'm really looking for (since Nethserver has restic already installed) is the ability to use the restore feature of Nethserver to restore what I want and where I want to restore it. I don't want to restore my entire Nextcloud folders/files. For example…an employee needs to recover a file that Nethserver backed up for us last week. I want to be able to use the Nethserver Restore to choose that one file and restore it for this employee. Can Nethserver backup/restore be used like this?
Thank you for helping me better understand how to use this module.