NethServer Version: 7.5
I did a fresh Installation of NS 7.5 and configured the Software updates origin to lock: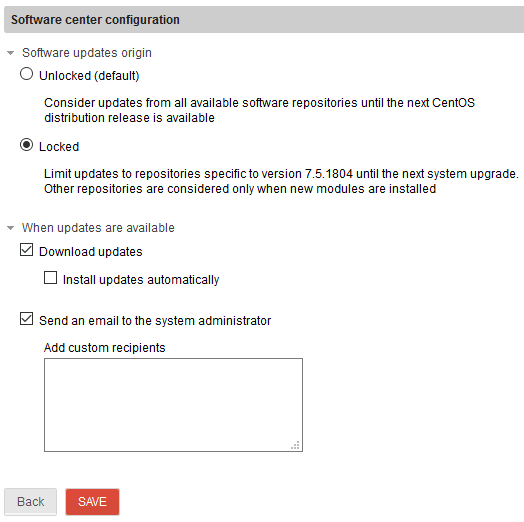 The next step was to update the server via GUI (Software center).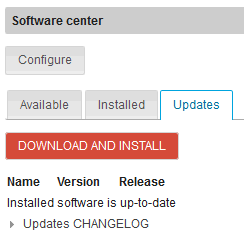 Everything went well…
Later on I used the command:
yum clean all && rm -rf /var/cache/yum && yum update
to update the Server via CLI and got this:


I would like the same result on CLI, why is there a difference ?
How does the GUI do it (what command) ?