NethServer Version: 7.9
Module: Email/ IMAP Synchronization
Few days ago i configured imapsync connector for one mailbox with an existing ISP.
After… few attemps of sync i stumbled upon this.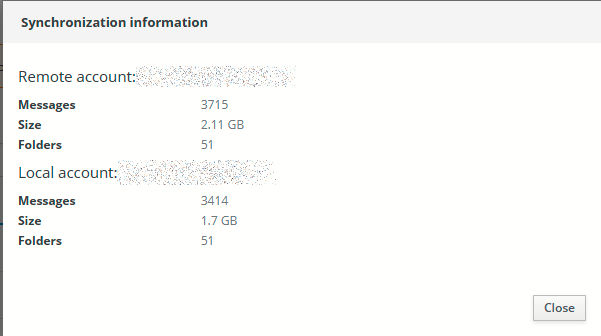 More than 300 messages missing from the local account (born empty). I increased the max message size from 20 to 100mb as a test, no change.
Any hints for reducing delta is appreciated.
Current settings: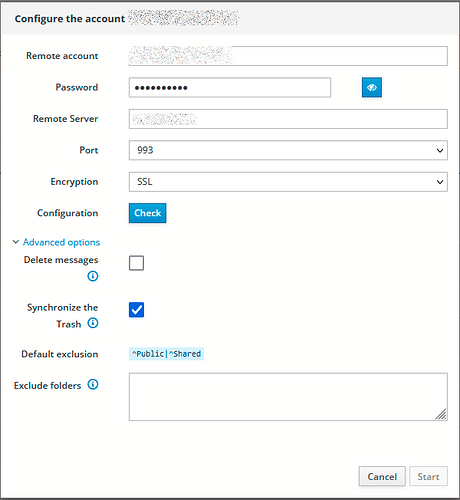 For italian reading people: the current ISP is a "famous cheap one" with an island name.