NethServer Version: 7.4
Module: Firewall
I have two implementations, in different places, in one everything works properly, but in the other place, the firewall does not apply block correctly, and when I try the tail -f command in both places this is the result.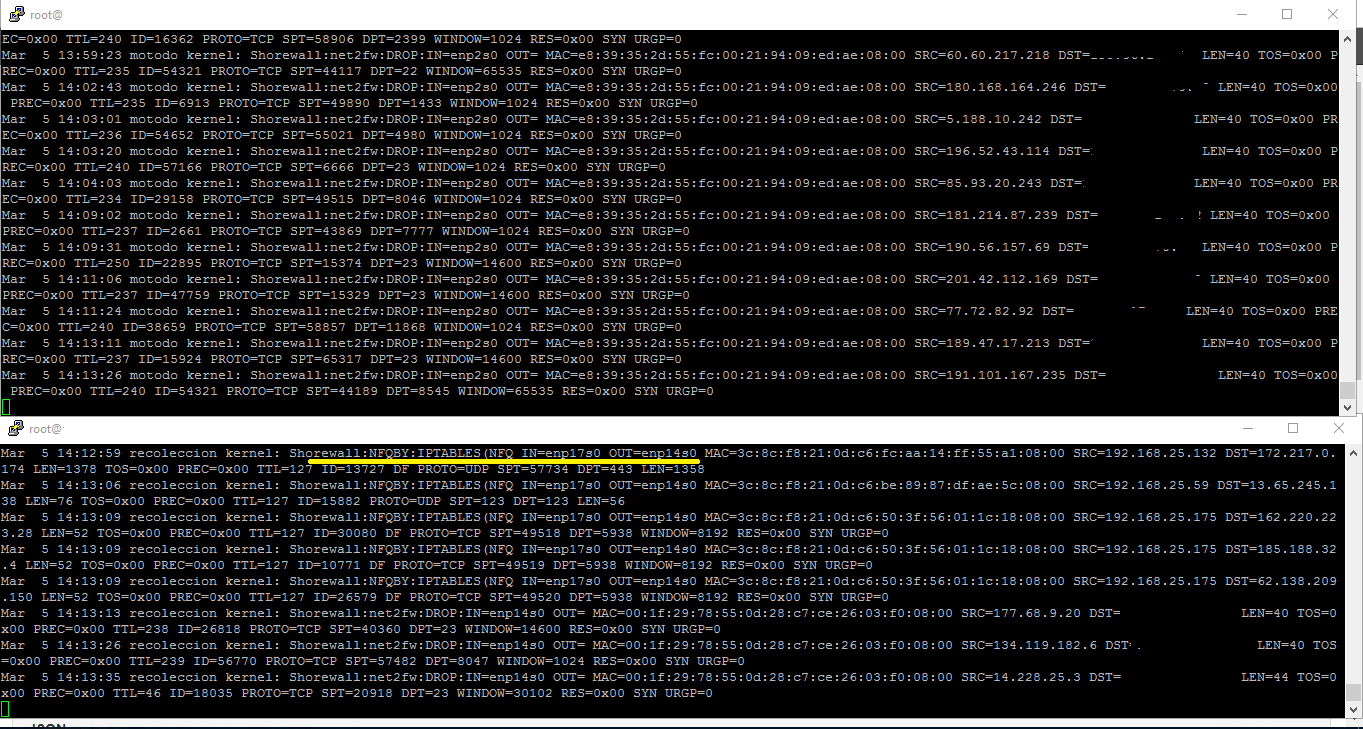 As you can see in the first site only can view the incoming conecctions, not who lan client request the conecction, in the other site I can view that information.
In the web gui I have configured this rules:


The rules are pretty same in both places, so, why the firewall has work fine in one place and in the other not?
In both places the nethserver are the gateway
Thanks for your help!