Giacomo, Edoardo and I are working on the new File server application for the Cockpit based UI.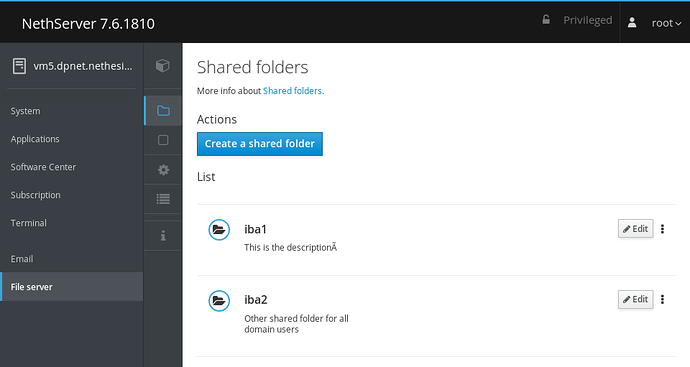 It is basically a porting of the existing Nethgui features to Cockpit, but more is coming:
Dashboard based on Samba status information
Integrated Samba audit UI
Shared folder space usage (from the Duc cache file?)
As announced in another topic, user, group, and shared folder quota could be available in the future with XFS filesystem.
See also
What do you think?