nethserver6.8 final - backup-target=NAS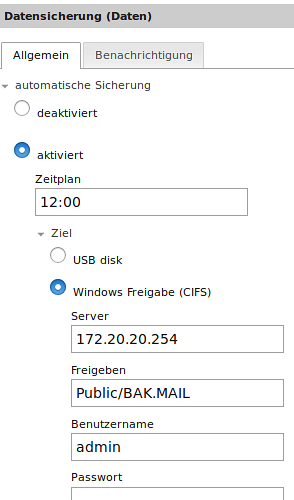 (hiding password - but in original there is password of NAS-admin)
testing share on NAS - it's possible to create files under /mnt/backup (mountpoint of \NAS\Public\BAK.MAIL
as root of nethserver.
But on dashboard "FAILED" and if I look in backup-data.log I found everytime this:
2016-08-22 12:00:04 - START - Backup data started
2016-08-22 12:00:47 - ERROR - Event pre-backup-data failed - 1
Is there another log-file, where I can find more informations ? What's wrong ?
Thank you!