Hi all,
I wanted to download NS8 Beta and, on the NethServer download page, there is no download link for NS8 Beta.
Then I remember I saw somewhere that you have to use curl to install NS8 on a already running Linux system.
I am not new to NethServer but I imagine a newbee wanting to download NS8 Beta !!!
On the download page of Nethserver there should be a few lines telling people how to proceed.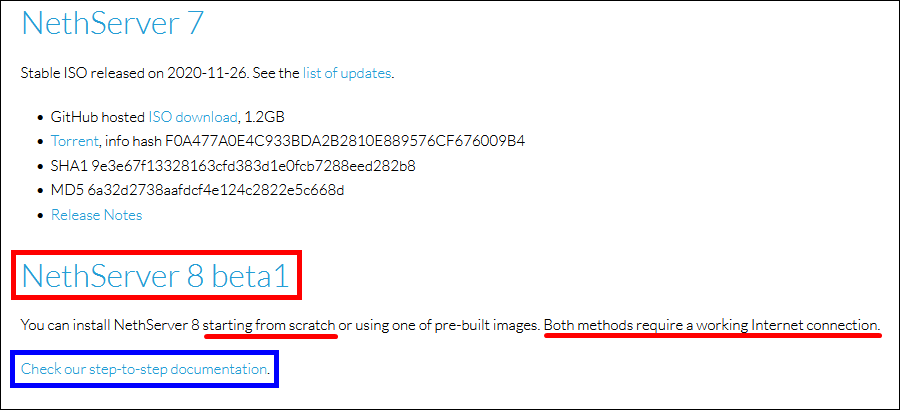 This page is not clear at all… starting from scratch…
Check our step-to-step documentation.
I know "RTFM" but newbees don't do that; they download, then they "RTFM"
Again, a few lines, directly on the download page, telling people how to proceed will be welcome.
The newbee inside me created this post for other newbees.
Michel-André