Thanks for verifying Marc.
Will test it when back to work on friday.
TIA for your work.
Hi
I use openvpn roadwarrior primer on my Android device. and after I have tested the new Cockpit UI.
I can no longer get online, if I change in Digest and Cipher.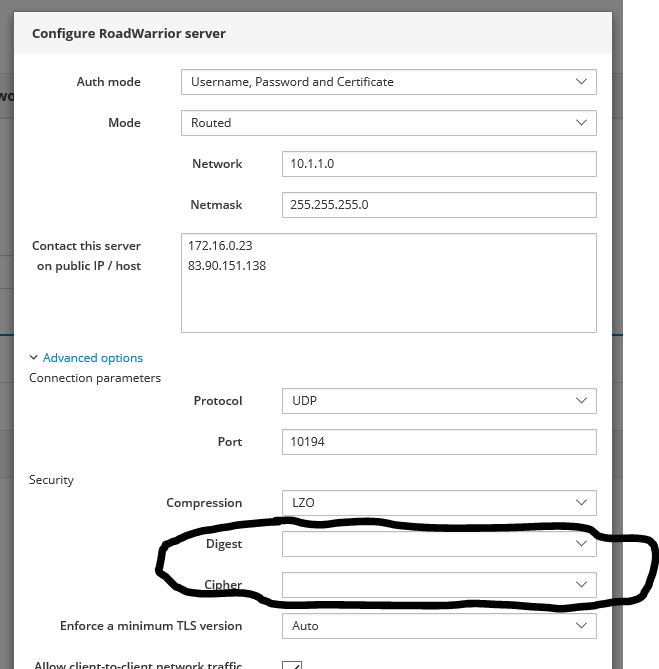 Even if I download a new openvpn file from the new UI, it failed to import it.
I get this error:
Failed to parse profile: crypto_alg auto not found.
The version of openvpn for android is 3.0.5(1816)

With the package from testing, the described issue with the save button is solved.
That's strange the "auto" keyword shouldn't go into the ovpn config file. I will try to reproduce and fix it.
Confirm, that issue with save button seems to be solved. After pressing save:

Downloaded openvpn-config-file is correct with auth and cipher, choosen in vpn-ui and is working correctly on my system out of the box!

Thank you for your great work!
Thank you Michael, I reproduced the issue.
Everything should be fixes in latest package (nethserver-vpn.-ui.1.0.0-8-g59ed743) from testing.
Install the new packages, access the Roadwarrio server configurarion and click "Edit".
Then download again the file and everything should work out of the box.