Great call coordinator! Keep it up!


That's a good way for starting off with NethServer!
updated list.
This post is just a way to bring the discussion back on top of the list

Just verified (with the amazing QA template!).
C'mon testing team! This is your chance to show them what you're capable of




@vcc, @mabeleira, @medworthy, @fasttech, @GG_jr, @Adam
I'll try to tests the things that i can do at the office, ppoe and multiwan
i'll test them by night
Let us know what you are testing assigning yourself the issue and adding your name above!
Guys, I'm selling 12 QA! The price is pretty good!

they are still there for the fortunate member.
Would you like to receive a warm thank you and a real gift?
@dz00te, I think you put my name next to the wrong one. I don't have a DSL connection available to test PPPoE with multi wan. I've been testing this one: "MultiWAN: remove static routes for checkip"
I'll see if I can do the QA for these two as well:
"squid log file rotation"
"Rotate /var/log/sid_changes.log"
you can fix it editing directly @dz00te's post, I wikified it
tnx @adam and @alefattorini
still no one interested in the windows qa #3277 ? and while testing maybe also keep an eye on this registry fixes Windows 10 join nethserver?

I didn't perform the qa :(. But i tested it and it works like a charm. Only
thing to have in mind y is set admin password, use admin to join machine to
the domain, and the windows 10 must have windows 7 reg applied, and dns set
to nethserver.
Come on guys only 8 issues left
Just verified his issue: Use DNSBL to fight spam
Edit: also owncloud 7.0.11 upgrade
Only 5 issues left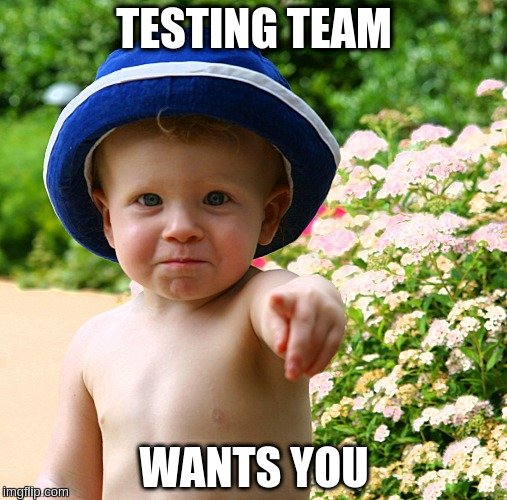 updated only one left … still #3277 Nethserver as domain controller
i'll test it tomorrow if no one take it before… please do it!

Woah! I didn't realized it!

yeah, we have had a good contribution from all, especially from a guy… @giacomo… keep an eye on him, he could be a good testing team member

Just one issue!! Come on man

uaaaa finally it's empty