Hi @Jim You need documentation to translate?
Regards
How many people are already translating the documentation in french?
As for HowTo team I'd like to bump this discussion since we need to set specific and real goals
From your point of view, which kind of goals a Translations team should achieve? Which resources do you need? @bernhard_weber, @alecks, @msx, @WolfAddict, @Lincee, @jelle, @gsiotas, @vcc, @mabeleira, @jgjimenezs @gerald_FS @tcpip @Erwis @kayazeren
Times ago I suggested:
translating NethServer WebUI and Documentation in multiple languages.
help people to translate correctly creating helpful resources
create a unique HowTo for this kind of guidelines
What about?
Any thoughts on them? What do you suggest?
This week I will be organizing everything to complete howto in Spanish
I've been reviewing transifex and several languages have not been completed.
It could set goals for implementing new language nethserver once they are fully translated.
What do you think about goals above?
You're right, some translations aren't complete. How we can fix it?
Russian (Russia) (ru_RU) 99% 6 strings to translate
Turkish (tr) 99% 1 strings to translate
Portuguese (pt) 98% 35 strings to translate
French (France) (fr_FR) 97% 55 strings to translate
Greek (el) 93% 123 strings to translate
German (de) 89%
Those are very incomplete:
Dutch (nl) 36% 1,223 strings to translate
Lithuanian (lt) 28% 1,372 strings to translate
Hungarian (hu) 26% 1,413 strings to translate
Swedish (Sweden) (sv_SE) 18% 1,563 strings to translate
Portuguese (Brazil) (pt_BR) 13%
We may request information from those interested in new languages of the time used to translate NethServer and create some work schedule.
Sure, could you please open a new topic asking help for languages above?
We could add them on Community Junior Jobs
I can help with the how to in spanish
Hello!
Yes, we know that in the German area still about 11% open, however, I may find that you already can operate without problems with these prior.
Mostly we have fixed English terminology not obsessively translated - if it is clear what is meant.
Otherwise occurs it is incomprehensible to the effect.
Tweaking we will always perform ongoing …
greetings
Gerald
PS:
I have since weeks and months, unfortunately have relatively little time - since I'm professional and volunteer involved due to the European refugee problem.
I understand the excellent work of all translators.
Dude, no problem we know that many are occupied by one thing or another.
We will try to add more NethServer translators.
The case of refugees is important.
How we do it manually ? you divide the how to and we translate manually? or
by transifex
In transifex us translate to NethServer.
But we will have how-to in other languages, this will do manually in github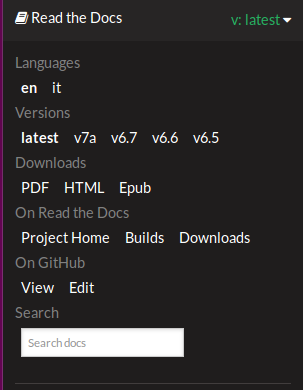 Hello, this is my first post. Anyway i would like to translate WEBGUI and other stuff to Slovenian.
Please tell me if i can join the team.
@jgjimenezs will show you how to help and join the team

thanks @alefattorini I found NS and now i'm testing it for 2 weeks and i think its great. this is reason for joining to NethServer community
thanks again
Welcome to this great community. @Uros_Benkic It will create the module to add to the list slovenian language.
You have an account at transifex?. if you do not have it you have to create to start the translations.
or send me your email to send you the invitation
Regards
Just created the Slovenian translation.
@jgjimenezs you should now be able to add @Uros_Benkic to Slovenian team. Sorry Uros but I don't know your nickname on Transifex.