Hello my tribe . Greetings from the Patria Grande.
In this mission I encourage polytheism on GNU/Linux world and meet some other deity than …
the "God deb"
For this I have invited tutors and educators around the School Intranet project to find a common platform for control and monitoring of our actions in this regard.
This time I chose Taiga.io .
This free and open source platform allows a harmonious meeting between programmers and non-programmers (those normal people) where we can integrate multiple services and applications to enrich the interaction of these two worlds for development of software.
I share some images of How 's it going?

And well … it might be good to try Taiga in NS
Translation:
School Intranet :: Public project
The initiative of school intranet has several models applied on our planet.
In research we have found a community that supports a software distribution of an operating system for servers called Nethserver served by the company Nethesis in Italy.
On this site a space that relates to this distribution with adjustments to dedicate to schools, and to build together a global model that is easily scalable and adaptable to the needs of each region opened.
Share the link to the description of our project in that community, which also Venezuelan and Latin American involved.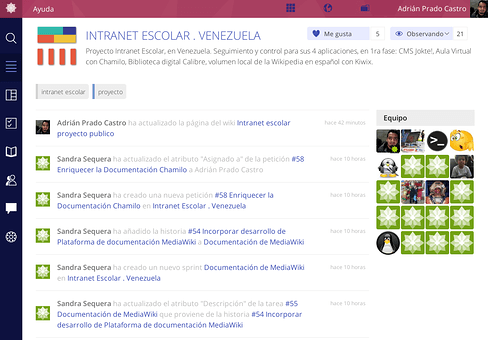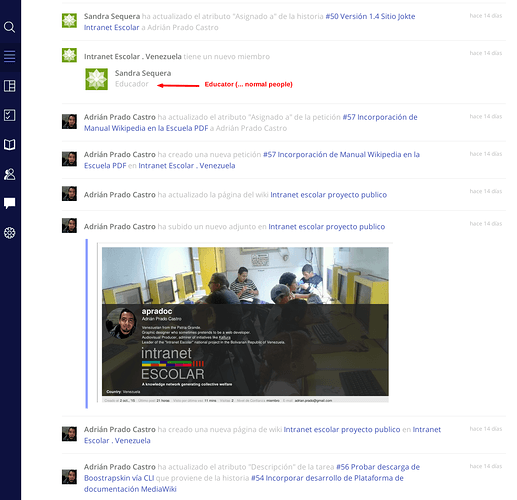 We are here https://tree.taiga.io/project/apradoc-activacion-de-la-intranet-escolar-venezuela/
Upon returning from my trip I start with the issue of SSO, brother @robb
Regards